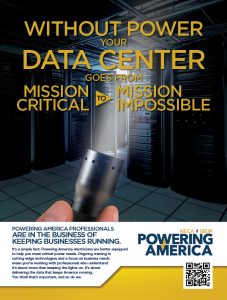 Powering America's team of craftpersons who are members of the International Brotherhood of Electrical Workers (IBEW) and their signatory contractors, including those who are members of the National Electrical Contractors Association (NECA), are better equipped to help you meet critical power needs.
Ongoing training in cutting-edge technologies and a focus on business needs mean you're working with professionals who understand it's about more than keeping the lights on. It's about delivering the data that keeps America running. You think that's important, and so do we.
Find a Powering America contractor to handle your electrical construction needs by using the Find a Contractor search on our site, reaching out to one of our Business Development representatives, or contacting us for assistance.