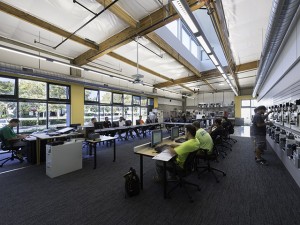 Employment of electricians is projected to grow much faster than the average for all occupations in the next few years. The route to an electrical career is via apprenticeship. Electrical apprenticeships combine college-level learning with on-the-job training. They offer college credits with NO STUDENT LOANS, excellent compensation and benefits–even while training–mobility, and opportunities for advancement and responsibility. Our training partner is the electrical training ALLIANCE, which is the largest program of its kind, assisting more than 350,000 apprentices achieve journeyman status through local affiliate programs.
Ready to Construct Your Future?
Electrical workers install, maintain and repair electrical power, communications, lighting and control systems in homes, businesses and factories. They work indoors and outdoors, and almost all electricians work full time. Learn more at ConstructYourFuture.com.

Already an experienced electrician?
We're looking for quality people who have good experience in the electrical construction industry as electricians, line workers, and telecommunications installers/technicians. If you are a veteran with construction experience via military service, take a look at the opportunities available through the Helmets to Hardhats program.